We have much to celebrate at SMD!
Not only is it a new year, we also celebrated our first anniversary on 12/18/14, a year from the day we saw our very first patients.  Over the past year, Dr. Smith had her first baby (darling Charlie, now 5 months!) and Dr. Fardin watched her twin girls start kindergarten.  We added our wonderful staff:  Stephanie Dowd as our ever-calm and collected office manager, Amanda Stanford as our scheduler and front desk Wonder Woman, Sarah Gainey, CMA as our multi-tasking medical assistant, and Ani Serebrakian, our fabulous floater who has helped both in the front and back office.  We have so much to be thankful for, from our amazing staff to our friends and family who cheered us on, but most especially for YOU, our patients!  You are the reason we love what we do so much, and your support and feedback this year has made us strive to keep improving and growing. 
We are now a year older and wiser, and are excited to share some of our new services at SMD.  We know we can help you achieve all of your skin health goals in 2015, so read on…and visit us soon to learn more!
Xtrac laser for psoriasis and vitiligo 
Since receiving FDA clearance in 2000, the XTRAC Excimer Laser has come to be recognized by dermatologists worldwide as the market leader in the treatment of psoriasis and vitiligo.
XTRAC Lasers produce a highly effective, safe, and painless therapy by delivering a targeted, super-narrow UVB band of energy to affected areas, resulting in effective and rapid improvement without the worry of harmful side effects of invasive, systemic agents.
Effective treatment — symptoms reduced generally in 10-12 treatment sessions
Long-lasting relief — typically several months free of symptoms
Painless and quick treatments
Relief without messy creams and daily skin care regimen
Covered by most major insurance companies
There is no need to continue to suffer from psoriasis or vitiligo–schedule an appointment to see if Xtrac is right for you!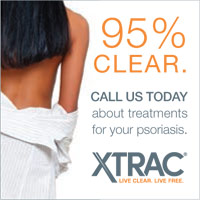 CoolSculpting for fat reduction and body sculpting
CoolSculpting's unique technology uses controlled cooling to freeze and eliminate unwanted fat cells without surgery or downtime.  The CoolSculpting procedure is the only FDA-cleared, non-surgical fat reduction treatment that uses controlled cooling to eliminate stubborn fat that resists all efforts through diet and exercise. The results are proven, noticeable, and lasting, so you'll look great from every angle.
The idea that cold can selectively affect fat led to the innovative cooling process developed by scientists at the Wellman Center for Photomedicine at Massachusetts General Hospital in Boston, a teaching affiliate of Harvard Medical School. CoolSculpting technology safely delivers precisely controlled cooling to gently and effectively target the fat cells underneath the skin, focusing on those stubborn areas that are resistant to diet and exercise.  The treated fat cells are crystallized (frozen), then die. Over time, your body naturally processes the fat and eliminates these dead cells, leaving a more sculpted you. 
With over 1 million CoolSculpting treatments performed worldwide, people everywhere are getting a better view of themselves, thanks to the one-of-a-kind CoolSculpting procedure.  Book a complimentary consultation with us today to learn more!

UltraPulse CO2 laser for laser resurfacing procedures
With six times the power of most CO2 lasers, the UltaPulse® system is the laser for advanced treatment of fine and deeper wrinkles, acne scarring, discoloration, uneven skin tone, sun damage and scars. Delivering speed, versatility, performance and precision, UltraPulse easily supports a full spectrum of aesthetic and surgical capabilities.  For patients looking for dramatic results, UltraPulse will deliver!  Patients can expect one to several weeks of healing time depending on the area treated with this top-of-the-line CO2 laser.
ActiveFX™ — Superficial fractional ablation for fine lines, uneven texture, dyschromia and actinic keratosis. High effect, low-downtime, single pass laser skin resurfacing.
DeepFX™ — Deep fractional ablation for treatment of profound wrinkles.
TotalFX™ —  Combined superficial and deep fractional ablation provides scar treatment, improved skin texture and resolution of fine lines and wrinkles.
SCAAR FX™ — Synergistic Coagulation and Ablation for Advanced Resurfacing of scars.

GenesisV for the glow you've always wanted
The GenesisV is a module that we've added to our stellar ExcelV laser, and this procedure has become a fast and growing hit at SMD!  Designed to provide results with zero downtime while completely safe for all skin types, the GenesisV laser treatments are performed over a series of 4-6 (or more!) treatments, each lasting about 10-15 minutes and spaced 2-4 weeks apart.  Over time, subsequent GenesisV can help improve acne scarring, decrease background redness, and build collagen to help decrease fine lines and wrinkles.  This powerful treatment is pain-free, too!  Your skin will feel warm (that's the collagen being remodeled!) such as under a hair dryer or in the hot sun, but this procedure is completely non-invasive.  Best of all, GenesisV gives you an immediate "glow" (rumored to be a favorite treatment of many celebrities) that you'll love.  GenesisV is a great stand alone treatment as well as a complement to other procedures for a full rejuvenation package.  Book a consultation to see if GenesisV is right for you!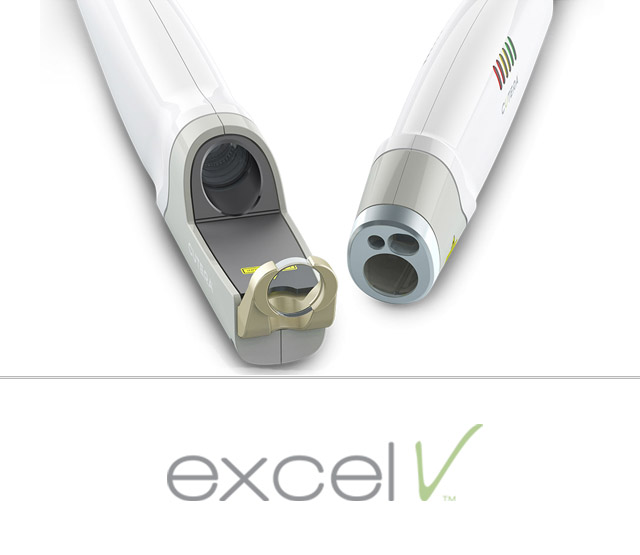 Ultherapy for the decolletage
Ultherapy can now be performed to improve wrinkles of the decolletage!  Many of you have experienced what Ultherapy can do for lifting the face, neck and brows–and now you an improve those pesky chest lines as well.  Ultherapy uses non-invasive focused ultrasound to deliver energy at the deeper skin structures–deeper than a laser–to lift and tighten the skin.  Visit us to discover more!

We are excited for all that is new at SMD!  We wish you a wonderful 2015 and hope to see you soon!