We love to share our favorite products with our patients and tell you why we're crazy about them.
Latisse
---
Both Dr. Fardin and Dr. Smith love Latisse! This prescription-only product actually helps you grow your own lashes. You can check out the doctors themselves to see for yourself the results you can expect.
The active ingredient in Latisse was originally used at a higher strength as an eye drop for patients with a certain type of glaucoma. Those patients saw longer, thicker, darker lashes as a side effect. Latisse was formulated to use the lowest dose possible to achieve this desirable effect of lash growth. It comes as a solution that is painted directly onto the upper eyelash margin. To see if Latisse is right for you, ask us about it today!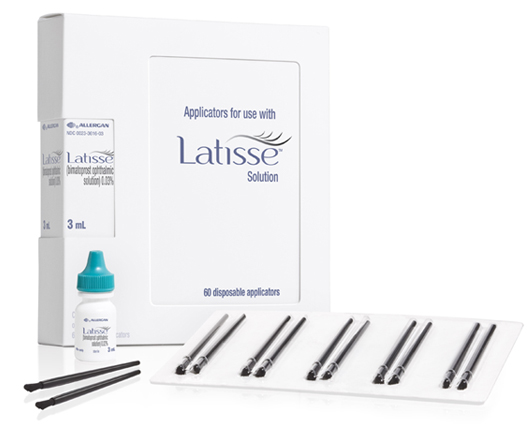 SMD Products
---
Aside from Latisse, Dr. Smith loves using SMD products because they are packed with top of the line ingredients you can't get at the drug store. One of her go to products is SMD's Hydrating Eye Serum. It delivers super hydration benefits with ingredients like Vitamin A, C, and E to smooth and plump the eye area. Dr. Smith also loves using SMD's Age Defy Restorative Cream. It is formulated with the antioxidants, Green Tea Polyphenols and Resveratrol. These ingredients attract, hold and distribute moisture to repair skin, while reducing fine lines and wrinkles. It's ideal for those with sensitive skin, is hypoallergenic and paraben free. SMD's Retinol & Smoothing 3X Serum is another part of Dr. Smith's skin regimen. Retinol, one of the main ingredients in the serum, is scientifically proven to help reduce the appearance of fine lines and wrinkles. She says it also helps correct her post pregnancy pigmentation.
Dr. Fardin has some medically formulated products she swears by. One of her go to products is SMD's Retinol Lift Eye Cream. This specially formulated anti‐aging cream includes top of the line retinol and is packed with ingredients like Vitamin‐K, arnica and glycerin. Vitamin‐K and arnica are known to effectively diminish lines and dark circles, while glycerin moisturizes and softens the delicate eye area. As part of her nightly routine, Dr. Fardin uses SMD's Retinol and Smoothing Serum10X. This retinol is a pure and active derivative of Vitamin A, which increases cell turn over and allows the skin to look its freshest. The serum delivers potent antioxidant properties that even out the skin tone while smoothing the skin and diminishing the appearance of wrinkles. For sun protection, Dr. Fardin uses SMD's Protect and Perfect Tinted Sunscreen. It's a tinted zinc based, age‐defying, pore‐minimizing sunscreen with the feel and benefits of a BB cream. The high quality ingredients minimize pores and go on smooth, without the greasy look of a typical sunscreen. Another product she loves is Colorescience's SPF skin brush because it's packed with mineral derived zinc oxide that is safe and works great for the whole family.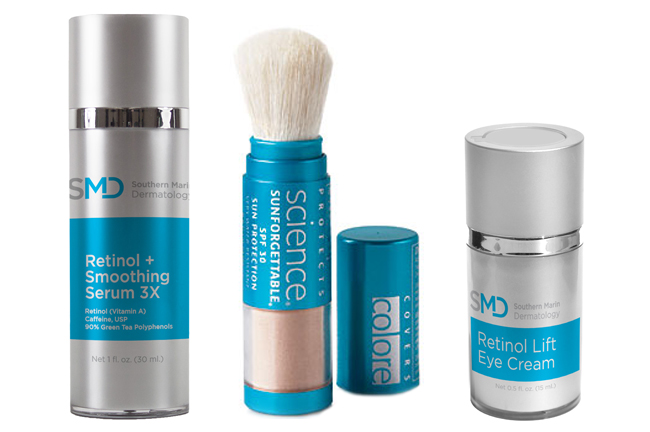 SMD products are packed with superior ingredients at high potencies that truly deliver real results and improve skin.